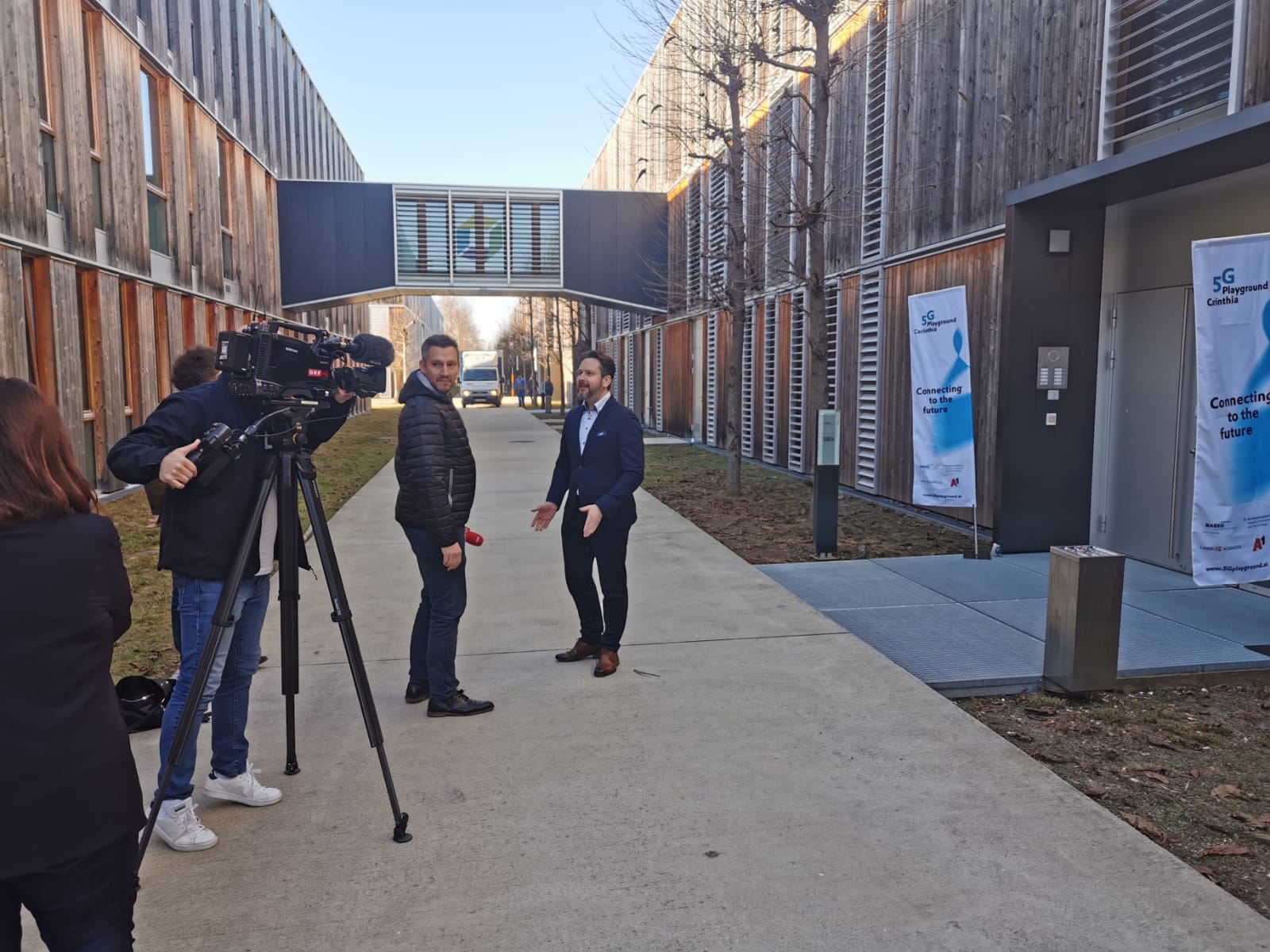 For the local programme "Kärnten heute" the ORF produces short portraits of companies in the Lakeside Science & Technology Park for Lakeside Park. The 5G Playground has been chosen for this purpose.
We are very proud about this. The ORF team around Marco Muhrsteiner visited the monthly JF of the Playground and conducted individual interviews with the managing director of BABEG (Markus Hornböck), the project management of the Playground (Pamela Mühlmann) as well as examples of applications active on the Playground. The spot will be broadcast in early/mid February.
Details and the complete clip can be found here.